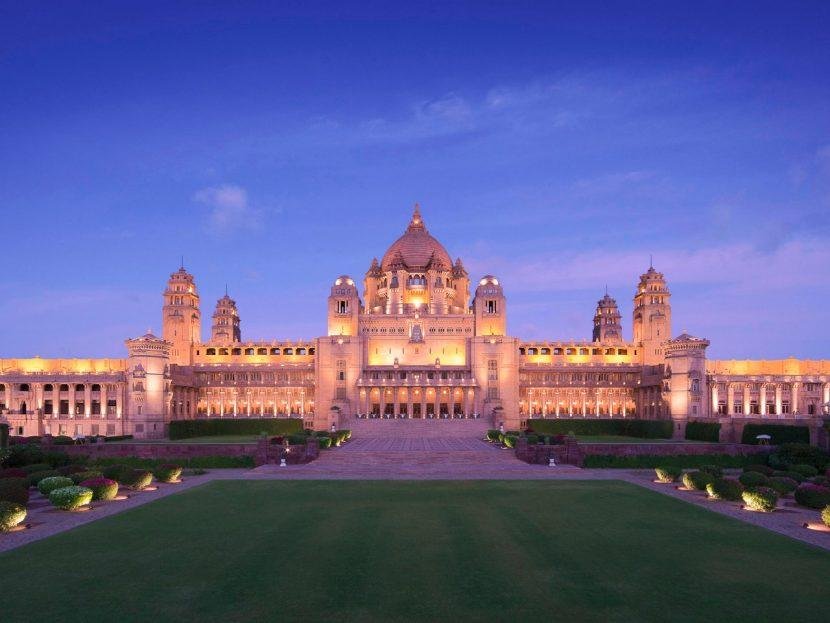 In the middle of the Thar Desert, Jodhpur is the second largest city of Rajasthan that has its own charm reflected through the magnificent forts, palaces and temples. Once a princely state of the Marwar Kingdom, Jodhpur is, today one of the best wedding destinations of India.
Renowned as the Sun City, Jodhpur is famous for Mehrangarh Fort from which you can see the vast area of the old blue city that has become the famous spot for pre-wedding shoots and wedding videos. The pristine blue color painted on the houses and streets against the historic architecture gives a lovely backdrop. Jodhpur is also known for its rare breed of horses called the Malani or Marwari which are used in various weddings that are held in the city.
The destination wedding planner in Jodhpur are well acquainted with the fact that a wedding takes a toll on families of both, the bride and the groom and so, finding the best venue will not only reduce the stress, managing everything properly gives comfort to the family members.
Jodhpur has a range of stunning venues that include the ultimate Taj Umaid Bhawan Palace, built in 1929 and adorns the elements of Indo-Saracenic, Classic Revival and Western Art Deco style of architecture, Indana Palace with blend of modern luxury and old world charm, Welcom Hotel that has extensive venue facilities with modern amenities, Hari Mahal by Taj Vivanta that exudes history via courtyards, arches and jharokhas, Ajit Bhawan Palace, one of the best heritage properties Ranbanka Palace and Balsamand Lake Palace etc. You can even book the Mehrangarh Fort venues for your perfect wedding via Umaid Bhawan Palace. The cost of wedding in Jodhpur Palace is not going to burn your pockets if you choose the perfect destination wedding planner in Jodhpur.
Undoubtedly, Jodhpur not only offers Mehrangarh Fort as one of the prestigious wedding destinations in Rajasthan, other historic marvels like the Kherjala Fort, Jaswant Thada, Balsamand Lake, Sardar Samand Sagar and Palace, Moti Mahal and Ranisar Padamsar are like jewels in the crown of the city. A lot of filmmakers, travel bloggers, photographers, wedding couples and love birds have found beauty in the streets, frames for adorable moments and memories that they are carrying with them for long across the globe. If you are planning to get married, find the most suitable wedding planner in Jodhpur and turn your dream into reality at one of the palatial properties in the city.