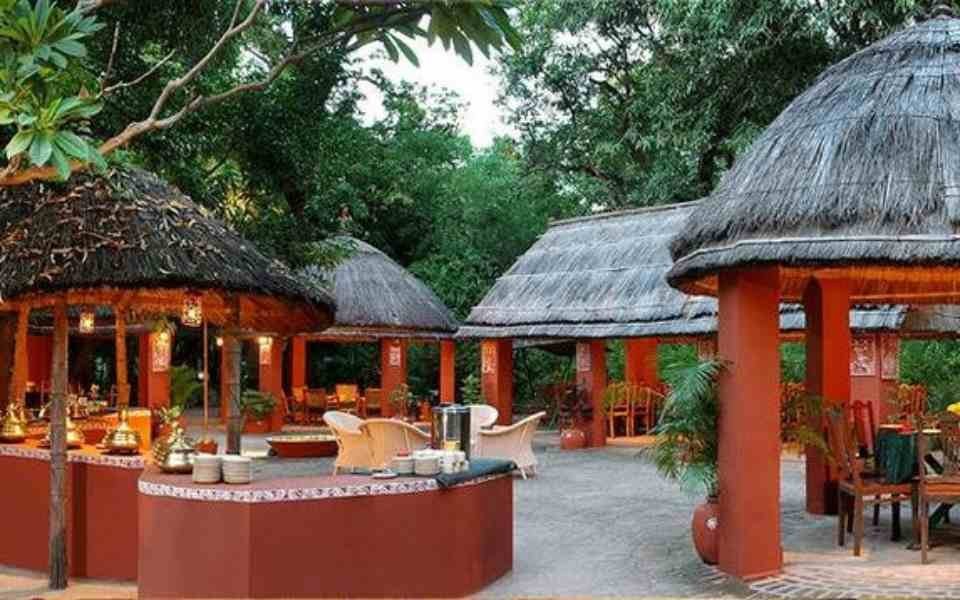 About Maharani Bagh
Maharani Bagh is a very beautiful and delightful orchard retreat located between Jodhpur, Udaipur, and Mount Abu. The orchards, surrounded by the Aravalli hills were laid out in the late 19th century by the Maharani of Jodhpur. These have always been a favorite resort for the members of the Jodhpur royal family. Eventually, this is only 4 km away from the famous Ranakpur Temples and 40 km from the imposing Kumbhalgarh Fort.
Maharani Bagh Features
When it comes to choosing the best palace for the guest accommodation, you will have to make sure that you select only the right one. Maharani Bagh is one of the famous palaces because of its art and architecture. You will be able to take help from the travel desk of the hotel. Apart from that, you will be able to obtain the Laundry, money exchange, Conference Facilities, Parking, Doctor on Call, CC TV, Cycling/Jogging Track, Swimming Pool, Tennis and more.
Maharani Bagh Capacity & Rooms Details
There are in total 16 rooms and all are absolutely eye-catching too. You can avail the poolside that comes with a capacity of 200 pax. As you get the beautiful pool out there, you can arrange any game there as well. One will also get the Long Terrace in the place too.
Why Maharani Bagh is the Best Suitable Place for Destination wedding
Continental and Indian cuisine is served. Specialty Rajasthani dishes are also served. The meals can be had outdoors under thatched huts by simply overlooking the hills fanned by breeze wafting through the trees. The place is surrounded by a few beautiful trees and as a matter of fact, the entire architecture is also striking too. The palace has maintained its daintiness and this also has been the epitome of Ranakpur's celebrated past.