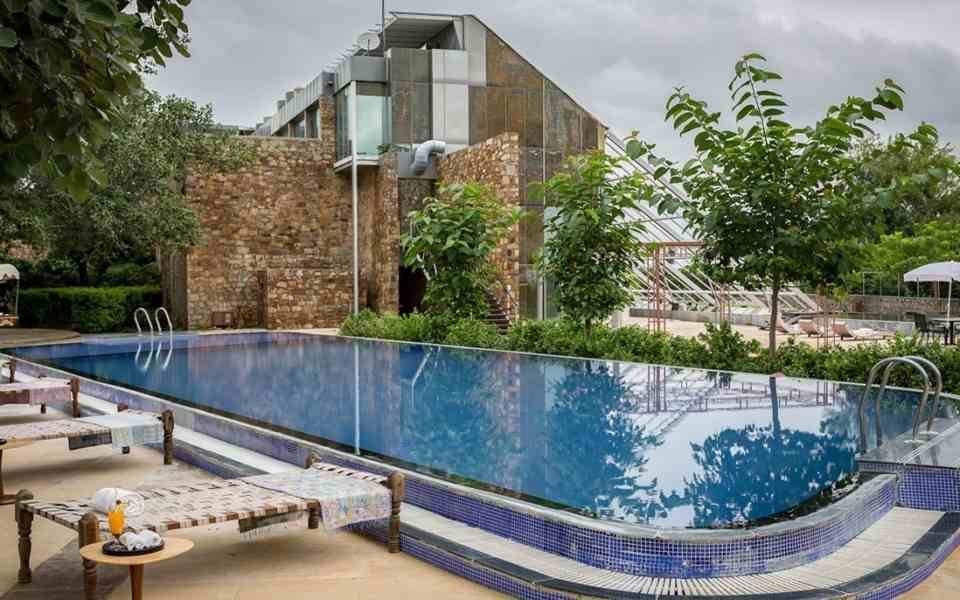 About Mana Resort
The Mana Resort is a magnificent resort that is situated in the Ranakpur, Rajasthan. This is a grand place and is amazing for a grand destination wedding. It is located in the breathtaking valley of Ranakpur and caters to the needs of the diverse people in their guests' list.
Mana Resort Features
The Mana Resort has a lot of features that it offers to the guests. The banquet rooms to the airport transportation are all offered by the resort itself. It also has free parking, a poolside as well as a fantastic bar cum lounge. The restaurant has excellent food, and the room service is prompt and worth it. There is scope for a lot of sports as well as basketball, table tennis, badminton, and more. It also has a mini-theatre where you can watch a movie with a few of the guests.
Mana Resort Capacity & Rooms Details
The Mana Resort has a great space in between nature's abode. It can accommodate a lot of people featuring about 45 rooms for the guests. The banquet is aptly sufficient for the feasting and the party for the guests, and it accommodates 100 pax at once. The principal ceremonies can be held at the Main Lawn which can carry about 500+ pax. The Pool Side is an amazing place to chill around and also to hold a few parties. The poolside can hold about 200 pax at a time.
Why is Mana Resort the Best Suitable Place for a Destination wedding?
Nature's beauty and the royalty from Rajasthan make this resort at apt choice for a grand wedding. This has the perfect blend of grandeur and nature's bliss. The Mana Resort has a lot of great halls and venues for the ceremonies. This is a great Rajasthani resort that is amazing for destination wedding due to its great service and the amazing venues for the various ceremonies of the wedding.