Ranakpur is a village which is situated around 91 Km from Udaipur and will give you the best feels of the countryside with its impeccable temples, valleys surrounded by hills, green lush trees on the side of the road and magnificent view for as far as you can see.
Located in Desuri Tehsil, Ranakpur is one of the most famous places to visit in Pali and is well connected from Udaipur as well as Jodhpur via road. This place has earned reputation among the top destinations of Rajasthan due to the gigantic Jain Temple, which is built in scintillating marble for which the ladies of the village donated 90 ounces of gold towards its construction. With the brilliant carvings found in the pillars of the temple, Ranakpur has become one of the most sought after wedding destinations around Udaipur.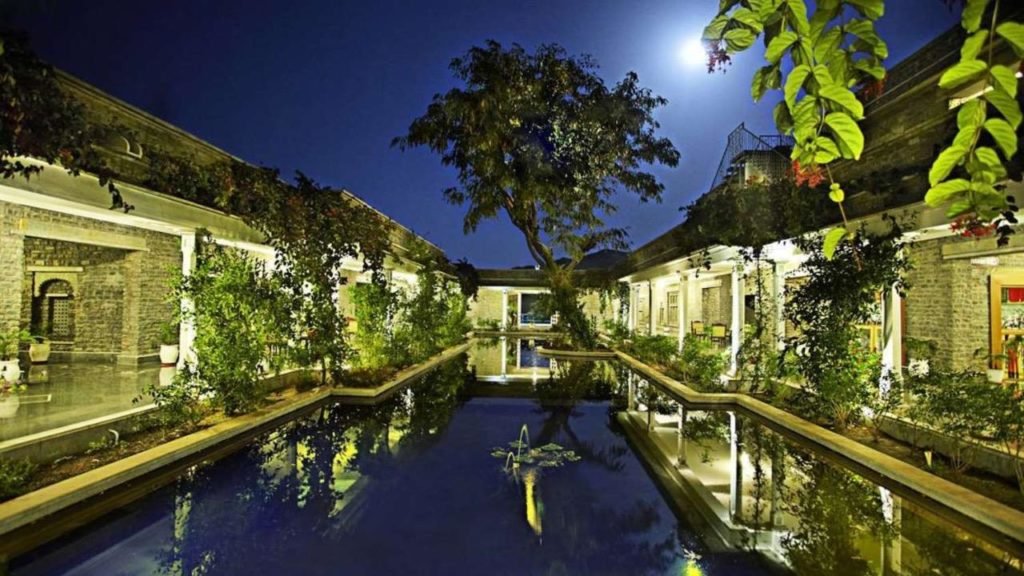 The destination wedding planner in Ranakpur will help you find the best localities, hotels and properties to get your dream wedding. The cost of wedding in Ranakpur is easy on the pocket as you will have options to suit your budget. There are a few hotels spread amidst the nature's lap of the Aravali which will provide you a soothing view of the green range, hills on the side and if you are lucky, the local monkeys that live in and around the temple may sneak in for a quick hello.
The perfect wedding planner in Ranakpur knows that you need only the best to make your destination wedding an event to remember and for that there are a number of extra activities that the guests and family members can indulge in such as jungle safari, trekking, camping under the star lit sky, high tea at the Ranakpur Dam or eat Rajasthani cuisine with the local villagers while they show you their wonderful art and crafts.
For a quiet gathering, cocktail party or musical event, Mana Hotel nestled in a calm valley of Aravali Hills offers an ideal getaway or if you are looking for a comfortable stay of a large group and a wide space for your events of the wedding, then Hotel King's Abode not only provides spectacular views but also all the modern facilities in the middle of the jungle. There are other properties that will suffice your desires and fit the best in the budget if you are looking forward to have a destination wedding in Ranakpur.