Jaisalmer : Where Love Meets Royalty – Your Perfect Destination Wedding Venue
Jaisalmer , Your Perfect Wedding Destination
Royal Wedding Destination in Rajasthan
why choose Jaisalmer, as your destination wedding?
Jaisalmer, frequently alluded to as the "Golden City," presents itself as a captivating option for a destination wedding for numerous compelling reasons. Situated in the heart of the Thar Desert in Rajasthan, India, Jaisalmer showcases a distinctive amalgamation of opulent history, awe-inspiring landscapes, and a captivating ambiance that imparts an essence of romance and magnificence to any festivity.
The city's iconic sandstone architecture, including the majestic Jaisalmer Fort, provides a spectacular backdrop that exudes a sense of timeless elegance and regal charm. The mesmerizing sunset views over the sand dunes and the opportunity to host open-air events amidst the golden desert terrain create a truly magical ambiance for wedding festivities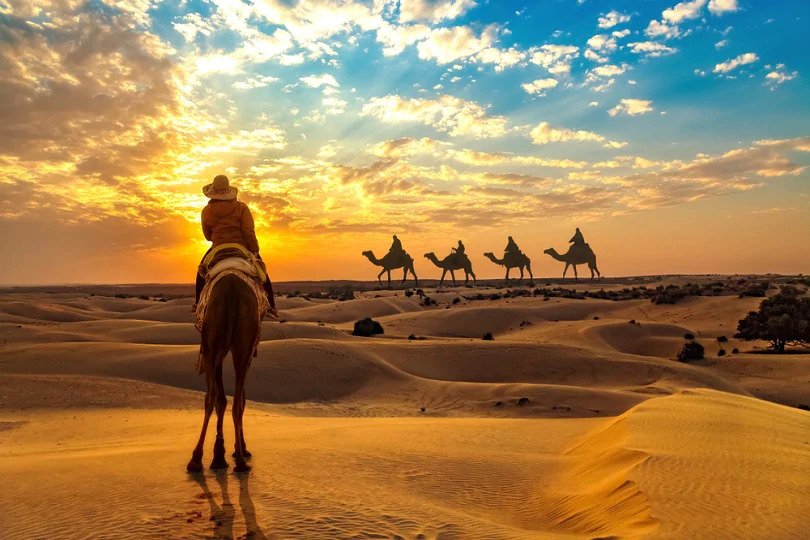 The warmth of Rajasthani hospitality and the vibrant local culture infuse an authentic charm into every aspect of the wedding experience, from traditional ceremonies to sumptuous feasts.
Opting for Jaisalmer as a destination wedding venue entails more than simply electing a location; it involves submerging oneself and invitees in an indelible expedition through antiquity, ecology, and civilization, all while commemorating love in a milieu that is unequivocally exceptional.
Best Destinations to plan your big day
Destination Wedding Places
Handpicked from around the world, these venues offer luxury, beautiful, making them the best in the world. Here is the list of all the Destination Wedding Places
Let Us Help You in Planning Your Dream Wedding at Golden City , Jaisalmer
Get in Touch and Start Planning Your Dream Wedding Today
Frequently Asked Questions
Your Wedding Planning Questions, Answered!