A boutique wedding planning agency who belives in magic and love.
In the entire world, there is nothing more special than two people falling in love with each other and deciding to share the rest of their lives with each other, living the moments that bind them. 
A Royal Affair is the Best wedding planners in Udaipur, and we provide excellent services to our customers such as Venue Bookings, Wedding Menu & Logistics, Decor and Design.
VENUE BOOKINGS
Aroyalaffair holds experience of over 10 years in the industry with 100+ Designer weddings and countless wedding projects under our expertise. You can reach out to us for any query over call or whatsapp.
Wedding Planner DUO! - Men behind the Mission
As you start your journey of a wedding, we at A Royal Affair, confirm that we merely change your magical imagination of a beautiful and majestic wedding into a spectacular celebration. Our entire team is considered as the best wedding planner in Udaipur.
We started in 2016 with an aspiration to dazzle up and add charm to all your wedding functions. Orchestrating each and every detail with finesse, we, the Best wedding planners in Udaipur craft a surprising marriage of your choice – profligate or private, traditional or royal, you think of it, and we make it happen.
The duo of specialized and skilled Destination wedding Planners Udaipur Hitesh Chugh ( right corner ) and Kunal Munani (left corner) have worked in the field for over seven years. They have determined to take the responsibility to make all your dreams of having a perfect destination wedding come true. A Royal Affair leaves no stone unturned, from fixing the wedding venues to designing décor in order to curate the remarkable wedding experience!
A Royal Affair is the well-known and top notch Destination wedding Planner in Udaipur, and along with the personal touch at all the famous locations across the country, our entire experienced team assures that we plan the wedding from scratch. More or less, as your wedding is the standout amongst the most important day of your life, we always give the best shot to organize a dream wedding for you and make it happen with a glory.
Why choose us as your Destination wedding planner?
Each and every wedding requires a remarkably planned service to turn it into a stunning actuality. Aiming to bring the extraordinary memory of the beginning of togetherness, A Royal Affair who is the wedding planner in Udaipur, offers bespoke facilities and services along with the most skilled and experienced wedding planners. Our entire team completely devote ourselves to make sure that your personality comes shining through.
Destination Wedding Planner in Rajasthan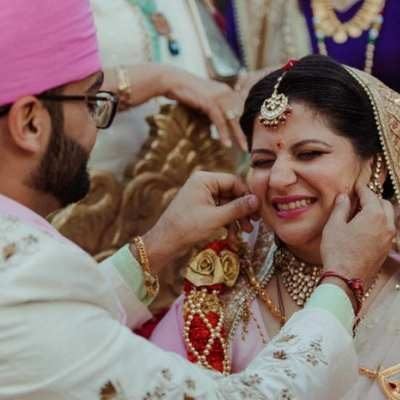 A Royal affair is very much passionate about making a couples wedding day special and prosperous .we are so passionate and dedicated to each wedding to make your special day more elegant and memorable We have teamed up with the best wedding planners across India to make every moment of your special day uniquely.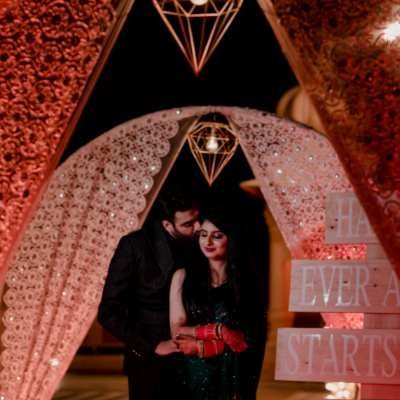 It is every couple's dream to make their wedding day memorable and for this, you need lots of arrangements. Our team will deal with several crucial responsibilities so that you can enjoy your day without worry. We will always reach out to you with some fresh ideas to make your wedding unique. The latest updated trends and styles in décor and themes will ensure that your wedding is a grand affair.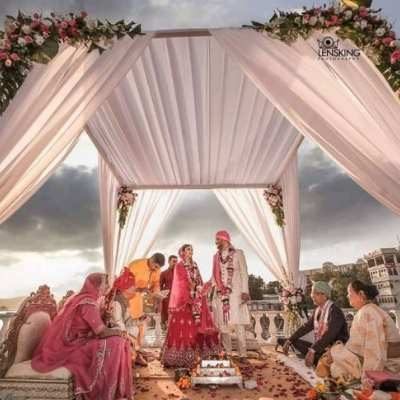 Planning a wedding is long and arduous work, from booking the venue to decoration, catering, selecting the right outfit for the bride and groom, there's so much to do. A royal affair will plan the most precious decoration for your wedding at your given budget. The decoration of an event always plays a very important role. As it defines your class and status among your relatives and office colleagues. 
Real Wedding Stories from Real People
Superb Team! They literally made my day. They have solution to all your wedding related arrangements! A really professional and creative approach makes them stand out among others. They turned my dream wedding into reality. Amazing planning and perfect execution...they take all your worries and let you enjoy your event...Great work by "A Royal Affair" team. Kudos!!
Thank you and your team. My wedding turned out perfect and beautiful with awesome wedding planner. We all really enjoyed it. I appreciate all your efforts and perfection. Food was so amazing. Everything is just beyond my expectations. Again thanks a lot.
Thank you so much for planning & pulling off the most incredible wedding. You take all worries away and let a family enjoy the events. One of our favorite moments was the celebration blast after engagement.Your team managed to make every moment special in some or the other way. The gardens speak for themselves as a stunning backdrop of the stage, and unlike so many other wedding venues the entry decoration was outstanding.
Most frequent questions and answers