kerala, Your Dream Destination Wedding Venue
Kerala, Your Perfect Wedding Destination
Royal Wedding Destination in Kerala
why choose Kerala, as your destination wedding?
Choosing Kerala as a destination wedding place offers a captivating blend of natural beauty, cultural richness, and tranquil charm that creates an unforgettable experience for couples and their guests. Nestled in the southwestern corner of India, Kerala boasts breathtaking landscapes, from serene backwaters and lush hill stations to pristine beaches and vibrant forests. The allure of Kerala lies in its ability to provide a unique backdrop for various wedding themes, be it a serene beach wedding, a traditional houseboat ceremony on the backwaters, or a luxurious resort affair surrounded by verdant hills
The state's rich cultural heritage also adds an extra layer of charm, with its traditional music, dance, and cuisine creating a sensory delight for everyone in attendance. Additionally, Kerala's well-developed hospitality industry ensures that couples and their guests receive top-notch services and accommodations, ensuring a seamless and enjoyable experience. The warmth and friendliness of the locals further enhance the wedding journey, making Kerala not just a destination, but a cherished memory for all involved.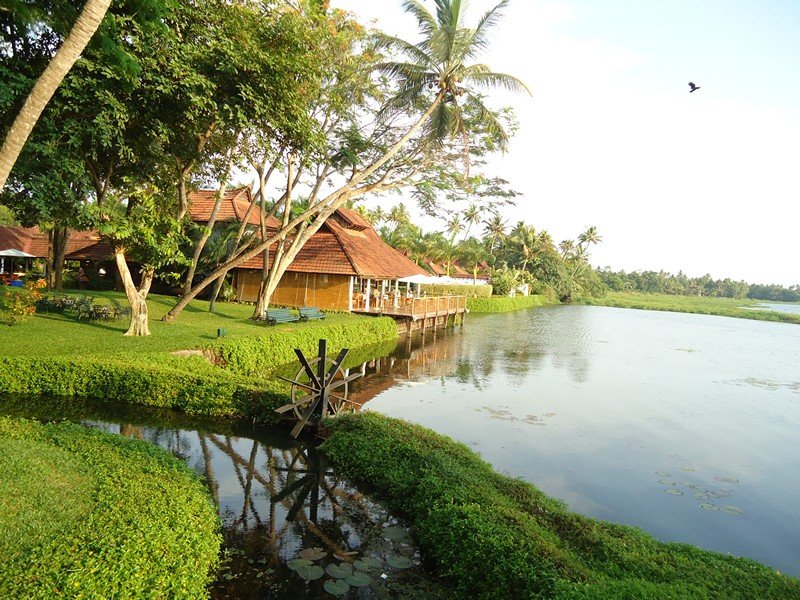 Kerala stands as an exquisite choice for a destination wedding due to its captivating blend of natural beauty, rich cultural heritage, and tranquil ambiance. Nestled along the southwestern coast of India, Kerala boasts breathtaking landscapes encompassing lush greenery, serene backwaters, and pristine beaches. These picturesque settings provide an enchanting backdrop for a truly unforgettable destination wedding experience. The state's cultural diversity is another alluring aspect, offering a range of traditional rituals and ceremonies that can be seamlessly incorporated into the wedding festivities. Whether it's a serene beachside ceremony, a romantic houseboat wedding on the backwaters, or a lush garden celebration, Kerala offers a plethora of venues that cater to every couple's vision.
Best Destinations to plan your big day
Destination Wedding Places
Handpicked from around the world, these venues offer luxury, beautiful, making them the best in the world. Here is the list of all the Destination Wedding Places
Let Us Help You in Planning Your Dream Wedding at Kerala
Get in Touch and Start Planning Your Dream Wedding Today
Frequently Asked Questions
Your Wedding Planning Questions, Answered!