Wedding Planning Services Crafted by A Royal Affair
Wedding Planning Services
Your wedding, our passion – Crafting unforgettable memories with our exceptional services
Our Commitment
We are a team of experienced and professional wedding planners based in Udaipur, dedicated to making your dream wedding a reality. We understand that planning a wedding can be a daunting task, which is why we are here to take care of every detail of your special day, from start to finish.
At A Royal Affair wedding planning services, we are committed to creating a seamless and unforgettable wedding experience for you and your guests.
Wedding Planning Services in Udaipur
Our Services
Turning Dreams into Unforgettable Moments: Your Perfect Wedding, Our Passionate Wedding Planning services, Here is the list of all the services we provide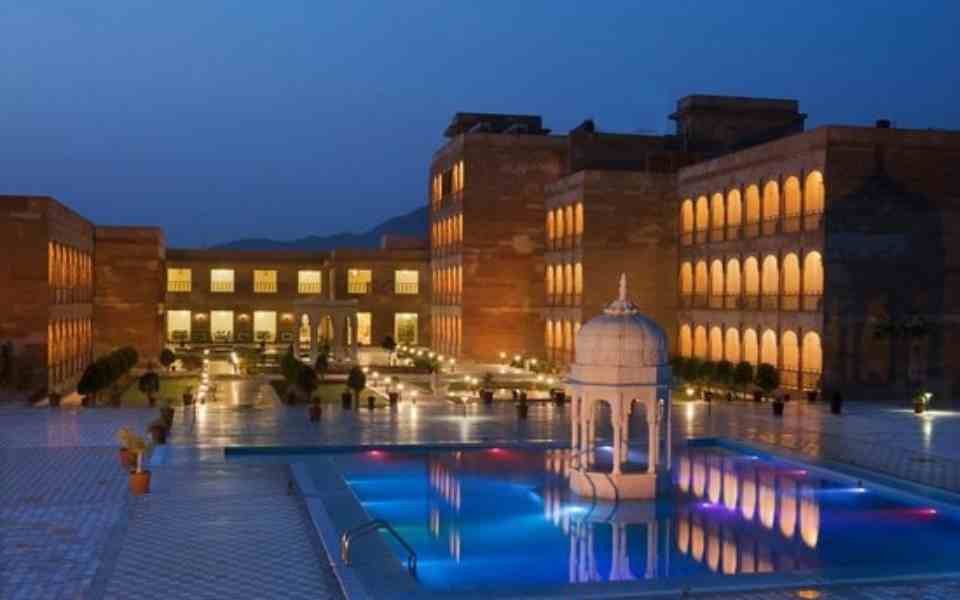 VENUE BOOKING
We offer consultation to help you book the perfect venue in any part of India and other stunning countries. We understand your requirement for an ambience that is not only going to help you give numerous memorable frames to freeze but also a hospitable vibe to the guests attending the functions. With no hassles to worry about, A Royal Affair – Wedding Planner in Udaipur considers your budget and your requirement and based on that provides a detailed, customized proposal with the suggested options.
We understand that there is a need for a proper space to set the stage, design the décor, accommodate the guests and give the various wedding functions an aesthetic appeal that delights everyone. For that, you need to sit back and share your idea which we will turn into reality and give you the perfect setting for your Dream-Day! Destination Wedding & Venue
DÉCOR & STYLING
With A Royal Affair Wedding Planner in Udaipur, you needn't worry about the wedding décor and styling as we look after the crucial elements of putting the pieces together that exude your style and sense of aesthetics in the best way possible. With a specific focus on your requirements, A Royal Affair provides you a gamut of ideas to be incorporated at the venue when it comes to venue décor and styling of the wedding.
Our team creates customized backdrops, scintillating centrepieces for the tables, festoons, banners, decorative items from exotic flowers, hangings and other props that are beautifully styled at the venue. Anything that you want, we will help you find it and get it delivered at your doorstep. All the requirements can be personalized so that each one who enters the venue can see you and your style reflected in the décor & design.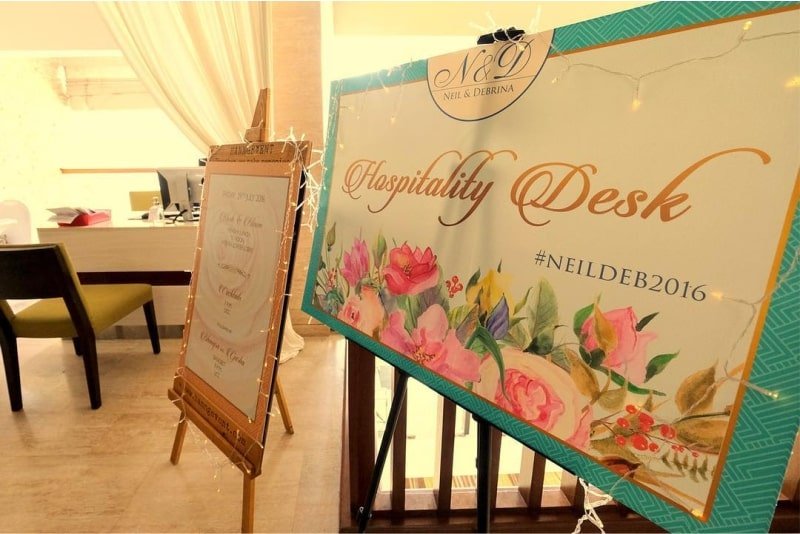 HOSPITALITY & LOGISTICS
The D-Day is the most special day for the bride, groom and their families but it wouldn't be surprising to say that the guests need to be felt special too; after all, they have arrived to be a part of your grand celebration, isn't it?
A Royal Affair, Your Destination Wedding Planner, considers the tiny details and ensures that all the guests are welcomed at the venue from arranging shuttle buses, pick & drop off guests to lodging and meet-and-greet just like you would do. We organize everything at ease and with precision so that your wedding goes completely hassle-free and the guests enjoy the celebration with comfort, style and a perfect tinge of hospitality.
RSVP
A Royal Affair has proficiency in managing guest list and RSVP from collecting RSVPs to coordinating with the hotel for guests. We provide on-site management through emails, phone support and even chat before and after the main celebrations. We understand that not all guests arrive at the same time and to coordinate with each one, especially when the group is large, can be a tedious task for you to handle single-handedly. That is where we come in the picture with our expertise and a number of supporting hands to give your guests the perfect welcome.
A Royal Affair ensures that your guests are well attended and that you can calmly enjoy the wedding without having to worry about anything.
WEDDING RENTALS
Imagine yourself going to the market, in the dingy alleys of the bazaar and collecting small paraphernalia for your wedding days such as rented jewellery, wedding props for the sangeet ceremony, accessories for the bride and groom, wedding stationery and trousseaus etc. Wouldn't it be cumbersome for you?
Behold, as A Royal Affair, takes all the efforts to compile all your nitty-gritty demands and present that in the best way possible to you in the form of things and gestures that will be imprinted in the minds of all forever. We are proud to offer you a wide selection of wedding rentals to fit any budget. Let your wedding set a bar for others to match to and appreciate in all its glory.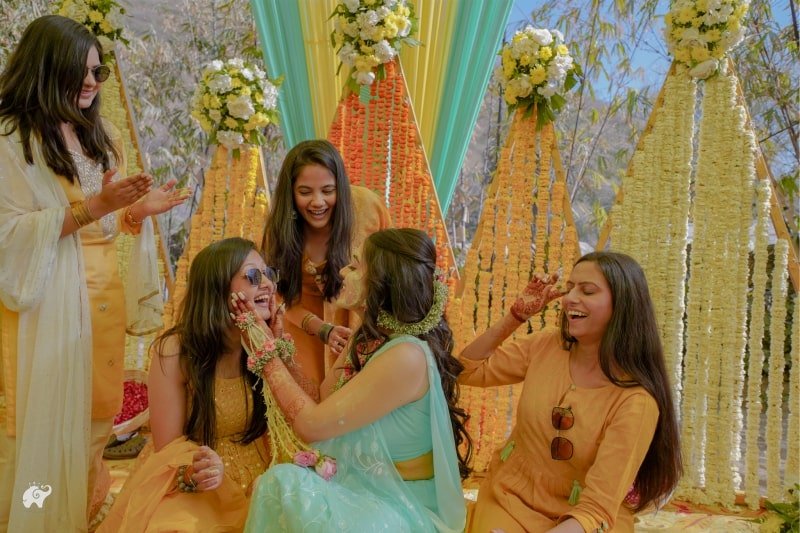 PHOTOGRAPHY & VIDEOGRAPHY
There are people who click photographs and then there are those who click moments. A Royal Affair truly understands that in these moments is life hidden in tears of joy, laughter, fun and ceremonies that you would want to carry for as long as you live. We arrange professional photographers and videographers who are highly experienced in their field and will put that extra effort into bringing out the realness behind every moment lived by you two and your near and dear ones.
The team covers all the ceremonies as required and also provides pre-wedding shoots, post-wedding photos, anniversary photos, family photographs and videography at the wedding venue. Since we have a large base of photo props, photo booths, art décor, set up and locations, you can get done with the whole process in the most convenient way possible. Every photo clicked will tell a story that you will keep going back to even after years of being in the holy matrimony.
HAIR & MAKEUP
If beauty is in the eyes of the beholder, then let their eyes see your beauty with our special services available to deck you up on your D-Day. A Royal Affair ensures that you look flawless in your wedding photos and look no less than how you have always imagined it to be.
With various themes and stunning transformation expertise, our stylists and artists will give you the perfect look, professionally styled makeup and hair and the glow that makes everyone gasp. The services available are not only for the bride and the groom, but even your family members and friends can also take advantage to glam up and flaunt their beauty as they, please.
A Royal Affair will acquaint you with a team of professional hair stylists, makeup and Mehendi artists to whom you can express your ideas and we assure you that your wishes will be our command.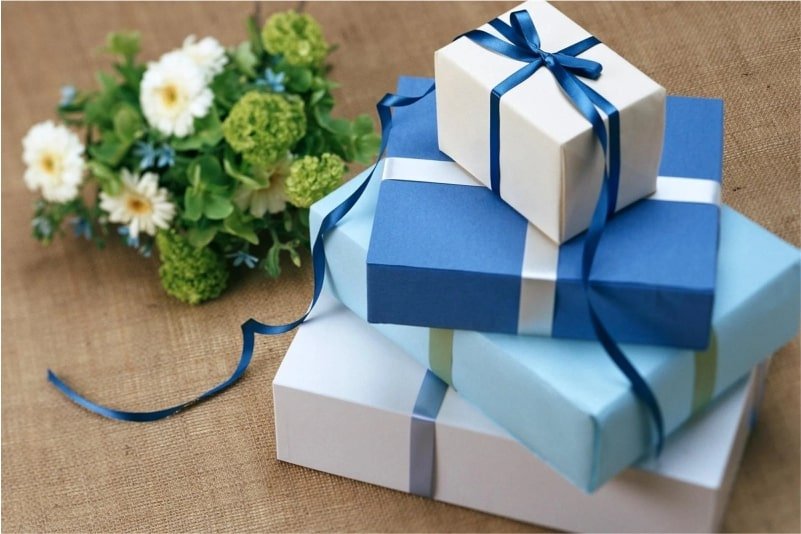 GIFTING
Gifts & Favors are a meaningful way to show gratitude to the ones who are a part of your special day; the ones who took out time to specially address your memorable day by being present during the beginning of a beautiful journey. Show that you are thankful to your guests by choosing the most memorable token of love from a gamut of personalized gifts. A Royal Affair offers unique, hand-crafted, personalized and designer gifts for your guests to add that finishing touch to your wedding.
After all, the presence of those guests who became a part of your celebration should be appreciated and for that, we combine your personal touch with our sense of design and provide a wide range of gifts that can be added as giveaways to the guests.
DESIGNING & BRANDING
Do you know how your wedding day can be memorable for the attendees? If they see that everything around them is about the special couple who are beginning in this beautiful journey of marriage. With A Royal Affair, you needn't worry as we will provide you the perfect designing and branding of the special day through thought-out action plan of labelling the gifts, customizing the décor, designing the invitation cards, placards for the family and wedding props etc. that add an everlasting impression to all the guests attending the functions.
This is the era of branding, so why not brand your union in a way that it grabs the most eyeballs and give the guests the most unique wedding that they have ever attended?
From dreams to reality, one detail at a time- Let us make it happen!
A Royal Affair Wedding Planning Services
Your Wedding Planner
A Royal Affair is the well-known and top-notch Destination wedding Planner in Udaipur, and along with the personal touch at all the famous locations across the country, our entire experienced team assures that we plan the wedding from scratch. More or less, as your wedding is the standout amongst the most important day of your life, we always give the best shot to organize a dream wedding for you and make it happen with a glory.
Need Advice?
Reach out to us for a free 1-hour wedding consultation call, we would be happy to assist you with a customized wedding plan as per your requirements.
Call / Whatsapp Us
Connect with us
Connect with us for your dream wedding Planning Services By A Royal Affair.