Discover Your Perfect Destination Wedding at Kumbhalgarh
Kumbhalgarh, Your Perfect Wedding Destination
Royal Wedding Destination in Rajasthan
why choose kumbhalgarh, as your destination wedding?
The birthplace of the mighty hero of Mewar Dynasty Maharana Pratap, Kumbhalgarh is also world heritage site and is one of the top wedding destinations in Rajasthan. The place is famous for its humongous Kumbhalgarh Fort which has 38 Km long wall which after the Great Wall of China is visible from the space. The fort was built by Rana Kumbha in the 15th century and is today; open for public as it gets lit spectacularly every evening followed by a sound and light show for everyone.
The Kumbhalgarh Fort and its mightiness has been reflected in various travel shows, adorned in magazines and featured in various Bollywood as well as Hollywood Films, framed in photo shoots and music videos and is an ideal place to get married at. The fort also has a number of temples inside its premises out of which the palace of the clouds or the Badal Mahal is the most fascinating. You can catch a bird eye view of the surrounding Aravali Hills and the village around especially during monsoons when the clouds seem to float around the fort making you feel as if you are literally, in heaven.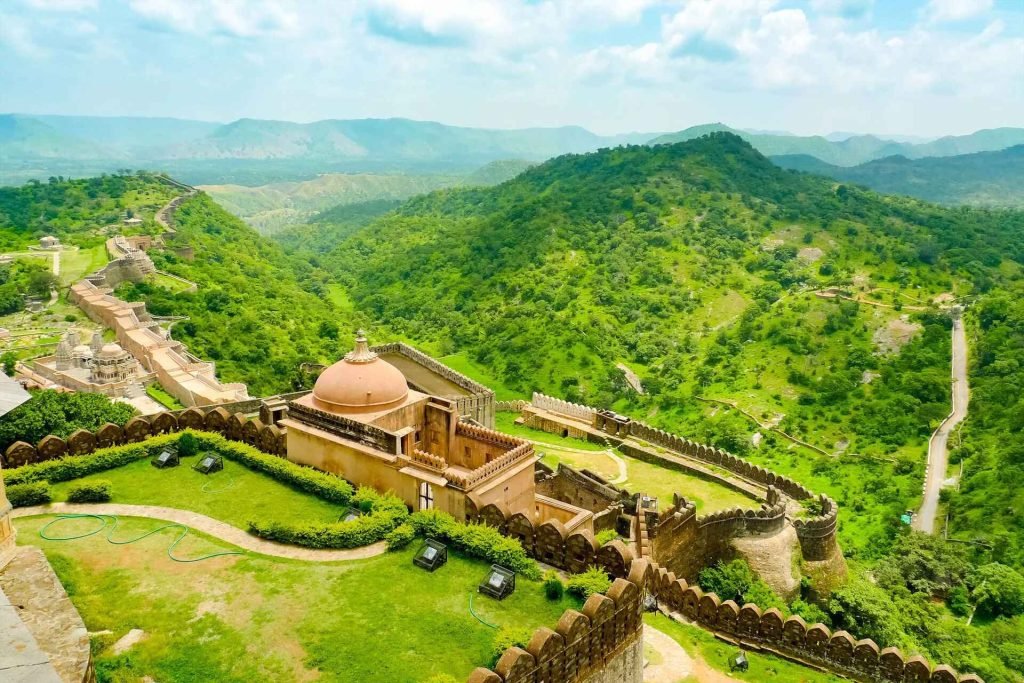 The wedding planner in Kumbhalgarh will acquaint you with the properties and hotels that have mushroomed in the village surrounding the fort for an ideal destination wedding. Via Lakhela Resort and Spa, Raajsa Kumbhalgarh Resort and Fateh Safari are one of the top choices of the wedding in Kumbhalgarh as these properties provide a picturesque view of the fort, nearby lake, and has modern facilities, cottages & tents, villas, sprawling lawns, indoor halls and hospitality that will best suit in your budget. The resorts and hotels are adept in offering you exactly what you require under the cost of wedding in Kumbhalgarh
Best Destinations to plan your big day
Destination Wedding Places
Handpicked from around the world, these venues offer luxury, beautiful, making them the best in the world. Here is the list of all the Destination Wedding Places
Let Us Help You in Planning Your Dream Wedding at Kumbhalgarh
Get in Touch and Start Planning Your Dream Wedding Today
Frequently Asked Questions
Your Wedding Planning Questions, Answered!