Our Services
Wedding Management
A Royal Affair: Your Perfect Wedding Planning Partner
Elevate Your Wedding Experience
Wedding Planning is an interesting and the most overwhelming process for every couple and if you get the desired wedding planner for that, your happiness can shoot to cloud nine. What current day millennials and Gen Z look for in wedding celebrations today is far more fetched from the traditional ways and focused more
towards themes and celebrations that bring them closer to their own stories. This fresh idea needs a fresh and innovative mindset to breathe reality into it and Team Royal Affair knows that how your peace of mind depends solely on your wedding planner and we are safekeeping that peace in our hearts by showcasing it to you through our absolutely tailored planning at every step. Being one of the most watched-out destination wedding planner in Udaipur, we know the value of your dreams and therefore we have a customized process to deal with a wedding. It goes as below: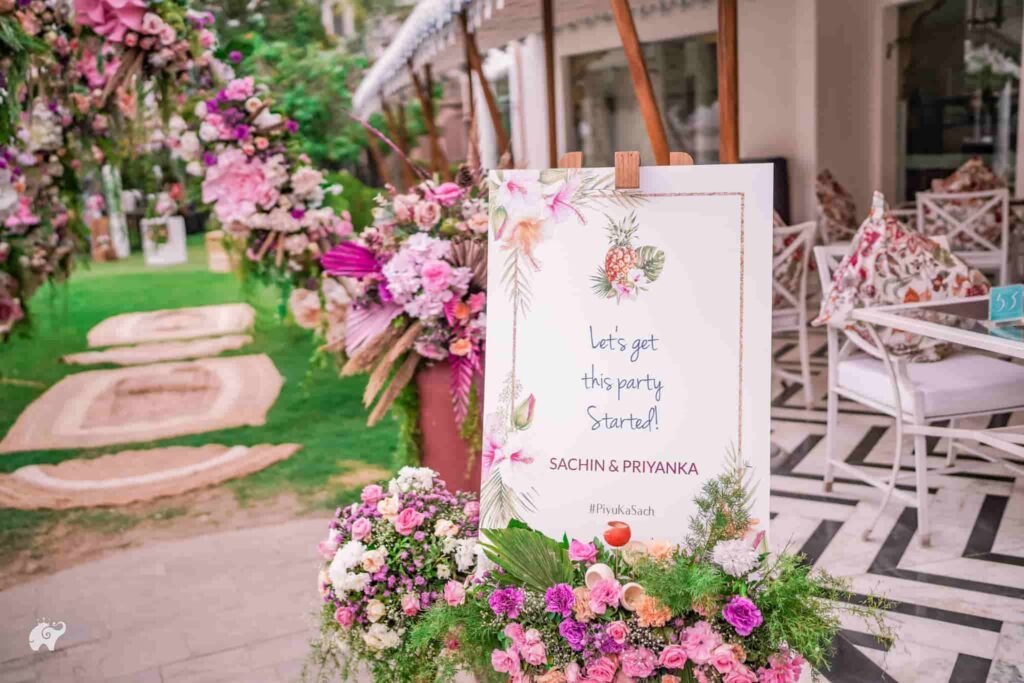 Crafting Your Dream Wedding with Meticulous Planning
The first phase of our planning after the initial conversation with the couple is to find a suitable venue that is in budget but quite more worthy. This shortlisting is done on the basis of date availability, client preference and the capacity in and around the venue to handle guests.
Once the venue is locked, further reiki is done to ensure how the décor & design would flow and other negotiations are necessary at the venue.
Moving forward, the next important thing for the biggest party of your life is of course FOOD. Narrowing down the best caterers available, customizing the food menu according to the themes and decors, and deciding on how to place the food counters are included in this process. In addition to this, all the other agencies are also shortlisted as early as possible so as to not miss out on the best in the market.
After everything is finalized, a 3D of how the venue would look with the décor would be shared with the client for further inputs and freezing.
A Royal Affair – where weddings drip royalty beyond excellence
Wedding Planning Services in Udaipur
Need Advice?
Reach out to us for a free 1-hour wedding consultation call, we would be happy to assist you with a customized wedding plan as per your requirements.
Call / Whatsapp Us
Connect with us
If you have any questions or would like to book our Wedding Planning Services in Udaipur, please feel free to reach out to us using the contact form