Unleash Your Dream Wedding at Jim Corbett!"
Jim Corbett, Your Perfect Wedding Destination
Royal Wedding Destination in Jim Corbett
why choose Jim Corbett, as your destination wedding?
When love and beauty unite, there's no better place to celebrate than the enchanting town of Jim Corbett. Nestled along the serene banks of the Jim Corbett offers an idyllic setting for your destination wedding. If you're seeking a blend of cultural heritage, natural splendour, and warm hospitality, allow us to illuminate why Jim Corbett should be the cherished destination for Wedding
A magnificent jewel buried away in the middle of nature, Jim Corbett, provides a magical background for couples looking for a romantic destination wedding. Every bride and groom fall in love with Ramnagar for its beautiful scenery, historical sites, kind hospitality, and cultural diversity.
Jim Corbett, the verdant haven nestled in the lap of the Himalayas, is a captivating destination for nature-inspired weddings. Jim Corbett offers a serene and adventurous backdrop for a celebration. With its tranquil rivers, majestic mountains, and the roar of the jungle, this national park creates an good and extraordinary destination for couples looking for nature-filled mountain wedding experience.
Best Destinations to plan your big day
Destination Wedding Places
Handpicked from around the world, these venues offer luxury, beautiful, making them the best in the world. Here is the list of all the Destination Wedding Places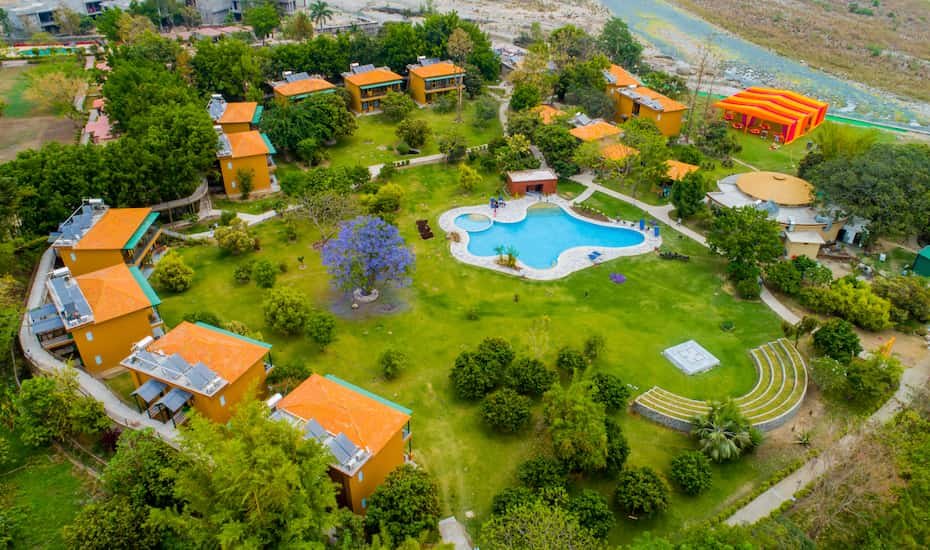 The Roar Resort

The Roar Resort in Jim Corbett National Park is a sanctuary of luxury and wilderness seamlessly intertwined. Nestled on the fringes of this pristine jungle, the resort offers an unparalleled experience for nature enthusiasts and wildlife aficionados. With tastefully designed cottages and rooms, it provides a comfortable and stylish retreat amidst the lush greenery.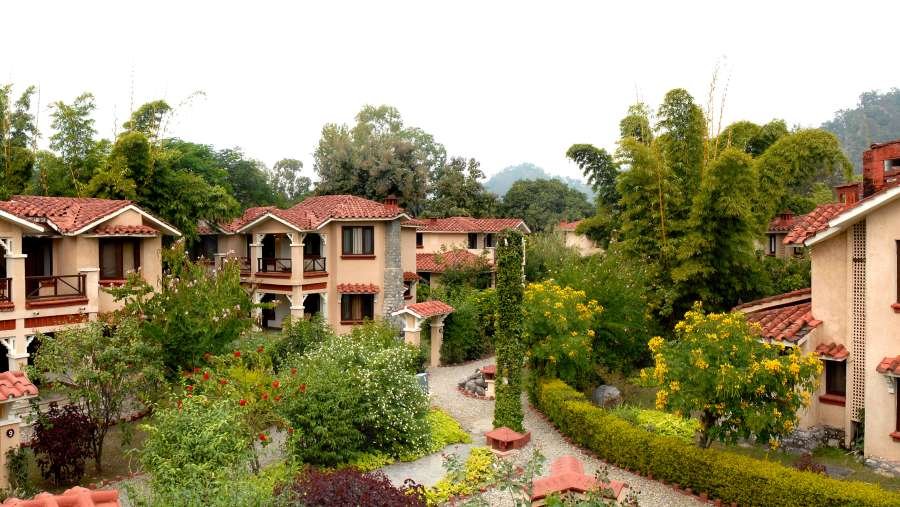 River Side By Aahma

Riverside by Aahma in Jim Corbett National Park is a tranquil haven situated on the banks of the Kosi River, offering a serene and nature-immersed retreat This idyllic resort blends modern comforts with the wild beauty of its surroundings, providing guests with luxurious accommodations in the form of well-appointed rooms and cottages, some of which offer stunning views of the river.
Corbett River Creek Resort

Situated by the serene Kosi River, it allows guests to soak in the tranquil ambiance and often witness local wildlife along the riverbanks. The resort's highlight is its proximity to the national park, making it an ideal base for thrilling jungle safaris and wildlife encounters, including the possibility of spotting the elusive Bengal tiger.
Let Us Help You in Planning Your Dream Wedding at Jim Corbett
Get in Touch and Start Planning Your Dream Wedding Today
Frequently Asked Questions
Your Wedding Planning Questions, Answered!