Goa is the land of beaches, pristine sunsets, amazing parties, crazy nightlife and authentic Goan cuisine that has become one of the most favorite destinations of travelers from across the globe. Stretched along the coast of the Arabian Sea, Goa was a Portuguese colony since 1961; the highlights of which you can still see in age old churches, architecture of the houses and spice plantations.
The top favored destination of everyone living in India, Goa is undoubtedly, one of the best wedding destinations as well.
The many wedding planners in Goa will remind you why if you are looking for a quiet, Hollywood styled wedding, then the resorts, villas and the hotels will provide you exactly the same. For only the best wedding planner in Goa will suggest you wither a crazy wedding at Baga Beach or a laid back serene event at South Goa. There is a wide range of beach options, hotels, high end villas, and private beach resorts that are ideal spots to give you your dream wedding and fit in the cost of wedding in Goa.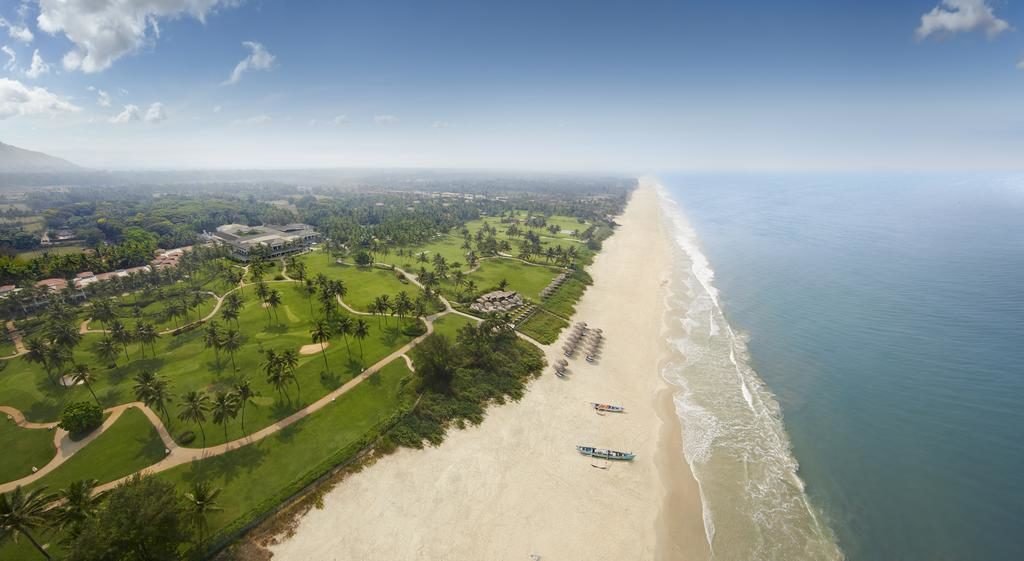 If you are looking for a high range wedding destination in Goa, then hotels such as Grand Hyatt Resort, Vivanta Holiday Village, The Lalit Golf & Spa Resort and Marriot Resort & Spa will provide you the world class amenities, perfect ambiance and a fairytale resembling destination beach wedding in Goa, the cost of which will be negotiated based on the theme, décor, guests and accommodation and cuisine. Also, the cost of destination beach wedding in Goa does not burn a hole in your pocket if only you choose the best wedding planners. Goa is a kingdom in itself that has its own fantastic music, stunning architecture, crowded to secluded beaches, exotic food and an undying view of the sunset that will keep you elated all throughout your wedding.
Apart from its fun side, Goa also has a spiritual side to it which you can indulge in through meditation, yoga and t'ai chi or reiki; adventurous side that you can explore via scuba diving, paragliding and dolphin viewing and heritage side that you can explore on two wheelers with your loved ones. Goa has everything for everyone and your guests would love not only the wedding ceremonies but also the place.
Few other hotels, villas, beach resorts that are offered by the destination wedding planner in Goa are Park Hyatt Resort & Spa located at Arossim Beach, the award winning The Leela Kempinski Resort, Vivanta Fort Aguada Resort along the Sinquerim Beach, Vivanta Panaki Resort set amidst the main street of Panaji, The Zuri White Sands Resort which also offers Casino at Varca Beach and many other to suit your requirement.
Celebrate life and your wedding through music, dance, food and stunning views at Goa and create memories that last a lifetime.