The historic city of Rajasthan, Jaisalmer is famously known as the Golden City as it is situated in the middle of the Thar Desert and is crowned with a glorious fort with several palaces, Jain temples and street cafes in its vicinity. Jaisalmer is the largest district of Rajasthan and has earned the name of being the Golden city due to the use of yellow sandstone in most of the architectural marvels including forts, palaces, havelis and even homes that give a yellow-golden tinge in bright sunlight.
The city is dominated by Jains and has ample of havelis, temples and palatial palaces along with Gadsisar Lake, Sam Sand dunes, authentic Rajasthani cuisine, jewelry, museums, puppets, textiles, spices and desert food that is not found anywhere else in Rajasthan. A favorite place of most filmmakers, videographers, photographers, destination wedding planners and celebrities, Jaisalmer has seen a lot of films, music videos, advertisements, photo shoots being covered in its streets.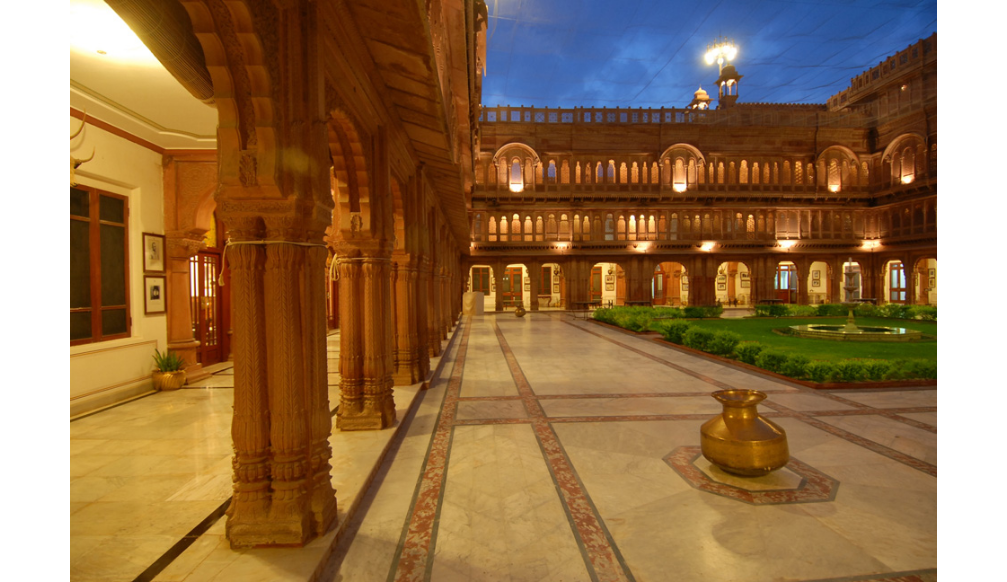 To grasp the attention and provide a blend of luxury and modern facilities with warm hospitality and heritage, Jaisalmer has converted many havelis into heritage hotels that exude the true tradition and culture of the state. In recent years, Jaisalmer has become the top favored destination wedding venue irrespective of its location amidst a desert. In fact, the desert adds a fascinating backdrop to those who are looking for an exotic, never-had-before, unconventional wedding the memories of which will last for years to come.
The wedding planner in Jaisalmer will help you offer the ideal property that will fit under your designed cost of wedding in Jaisalmer without you having to worry about the same. A plethora of venues are available that fall under the range of high end to average budget to suit your needs. Each venue such as Jaisalmer Marriott Resort & Spa, Fort Rajwada, Hotel Suryagarh and Hotel Jaisalkot have wide spread of land to accommodate large number of guests, traditionally designed rooms, cottages and villas, Mughal inspired architecture, and ambiance overlooking the majestic Fort.
Carrying the legacy of hospitality in its roots, Jaislamer is known to give you the best environment for a classy, royal touch wedding that you have always been dreaming of. With a fine touch of luxury, authentic tradition and hues of culture infused in the themes, Jaisalmer is sure to give you an unbeatable experience on your wedding day.