How Much does a Destination Wedding at The Ananta, Udaipur Costs?
Listen up and Hear This blog
In this comprehensive blog post, we aim to provide you with all the insights you need regarding the expenses involved in planning a destination wedding at The Ananta Udaipur. Know Cost of wedding at The Ananta Udaipur, from the venue charges and accommodation costs to catering, decor, and other essential services, we will guide you through the intricacies of the pricing details. Our goal is to equip you with the necessary knowledge to plan a truly memorable and enchanting wedding at The Ananta Resort, Udaipur.
Overall Cost of Wedding at The Ananta
Among Udaipur's some most spacious and well developed properties is The Ananta, a 5 star resort property providing a customisable wedding package with the total wedding cost standing at Rs 1.5 crore + GST 18% for 2 days for 500 guests with a well-organised in-house catering and variety of amenities including 240 spacious rooms divided across various categories and 7 spacious venues and 2 pool sides to hold a variety of functions facilitated with complimentary amenities to entertain your guests and keep their spirits high.
Demystifying the Cost of a Destination Wedding at The Ananta, Udaipur: A Comprehensive Breakdown of Expenses
Food Expenses
India is extremely blessed to be home to infinite number of delectable cuisines that makes our food plates a rainbow of sumptuous dishes. Indian Wedding without a five-course extra extra yummy food doesn't exist and you have to believe me for this one. If your food is able to keep your guests happy, folks; your wedding is a proven success. The in-house catering at The Ananta can prove to be your trustworthy partners when it comes to meals at wedding functions coming up with some top-notch packages of lip-smacking food at around Rs. 70,00,000 + GST 18% for 500 guests for 2 days.
Accommodation Charges
The Ananta offers you a plush accommodation under its wooden interiors and quiet vicinity with all the basic and luxury amenities fulfilled. The raw and enchanting ambiance of the place makes you so much engrossed and satisfied within yourself that you just don't want to feel about the outer world and get absorbed in the madness.
The 240 spacious rooms divided into 6 categories (Luxury Cottage, Executive Suite, Grand Suites, Super Deluxe Cottage, Presidential Villa, and Jungle Wooden Cottage)at The Ananta Palace Resort comes at a total cost of Rs. 80,00,000 + GST 18% and are competent enough to cater to a maximum of three people per room sharing capacity.
Venue Charges
The indoor venues at The Ananta Palace Resort serves as a topping on cake with the number of function areas standing at 7 spaces + 2 pools with enormous capacity to entertain the guests. The venues are a combination of open and closed spaces with each place having its own character and vibe. This gives you an upper hand while finalising different venues as per the theme of the function and also saves you from any overlapping of functions and the pressure to complete your function on exact time. And the best part about this whole thing is that the venues aren't even chargeable separately and is included in the total cost of wedding in The Ananta Palace.
Venue Bifurcation with capacity
| | |
| --- | --- |
| Venue Name | Capacity |
| Amphitheatre | 350 guests in theatre seating open |
| Nilgiri Ballroom | 180 guests |
| Nilgiri Lawns | 1000 guests |
| Aravali Lawns | 1500 guests |
| Aravali 1, 2 and 3 | 500 guests each |
The Ananta Resort Udaipur Venue Bifurcation with capacity
Elaboration of other costs included for Destination Wedding at The Ananta Palace Resort, Udaipur
Wedding Décor
If there is one thing that is the main attraction at the wedding after the bride and groom that catches everyone's eye, it is the décor for sure. Team ARA absolutely excels in this field by keeping a close watch at all the latest trends and types of décors. The décor plans are then discussed with the clients keeping in mind the vibe of the location and the innovations that can be put at work.
With so much to offer from fresh flowers to boho sequences, warm lights to chandeliers, decorated glass works to artpieces and that too in their best conditions, Team ARA does the whole job for you and let you sit back and just relax.
Makeup & Mehendi Cost
Having tied up with the best makeup artists of Udaipur, we offer collaboration with a variety of artists ranging from Rs. 5,000 per makeup to Rs. 30,000 per makeup. There are customised packages offered too by the makeup artists that involves makeup for your family members as well.
For Henna, the range starts from Rs. 1100 per hand and go as high as Rs. 11,000 per person.
Photographer
A good photographer is the reason we cherish our moments even years after our celebrations and no compromise could be made to that. We know the value they create and are therefore connected to some well-known photographers in and around the city who comes with a team of photographer, candid photographer, videographer, cinematographer and a drone specialist who can be customised as per your choices. This service requires around a minimum of Rs. 50,000 to as high as Rs. 5,00,000 + applicable taxes out of your total cost of wedding in The Ananta.
Artist and Agency Charges
If you have a thing for folk artists or celebrity artists lightning up your functions with their skills, the cost of such activities are on a higher side and are totally dependent on your choices. We can help you know the charges after discussing your preferences and coming to terms with the best rates available.
Agency Cost
Multiple agencies are at work during a wedding such as logistics to bring and take the guests from their spots, DJ & Sound for providing non-stop music at your functions, entertainment agencies and anchors for making your guests cheer up, hospitality and catering vendors and the whole cost of this makes a significant 10-20 % of your total cost of The Ananta wedding.
Why The Ananta Resort, Udaipur
If there is that one property in Udaipur which takes honour in covering a massive area with a huge number of evenly spread castle villa rooms under its verdant premises that can be called a forest city in itself, it is Ananta for us. Spreading its wings over 90 acres of plush Greenland, Ananta Udaipur is your landing to everything beautiful. Picturesque enchanting landscapes, opulently planned row villas, amazingly delicious food combined with nature around in its true colours, it has everything to die for and live for, too!
The weddings at Ananta are for the folks who have attended a lot and lot of weddings and now have a big guestlist to invite and make the payback time their one of the most incredible experiences. Ananta shakes the nooks and corners of your imagination and sit straight in your heart making you jump directly to your wedding day out there.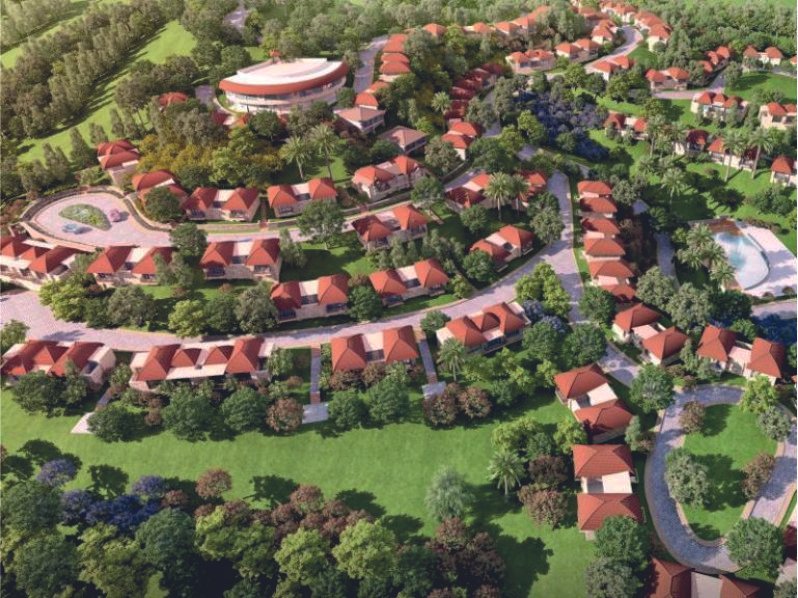 Frequently Asked Questions (FAQ) about The Ananta Udaipur
Let Us Help You in Planning Your Dream Wedding at The Ananta Udaipur